Lights, scopes, and foregrips are just a few of the accessories that we commonly mount to our guns, and most manufacturers now offer a variety of accessory mounting options on base-model guns.. Mounting systems that incorporate slotted rails, like the Picatinny and Weaver rails, are extremely popular and even come standard with many firearms. So what's the difference between Picatinny Rails vs. Weaver rails?
Picatinny and Weaver rails look almost identical in some cases and it can be difficult to determine the difference between the two just by looking at them. Even though they look similar and serve the same purpose, Picatinny and Weaver rails are not completely compatible, so it's important to understand the differences between the two before you start adding accessories to your guns.
Disclaimer: This page contains affiliate links, meaning we receive commissions for any purchases made through the links on this page.
The Picatinny Rail
A Picatinny rail has specific dimensions of grooves and notches and is built into a handgun or long gun to mount different attachments. It's sometimes called a "Pic Rail" and is exactly the same thing as a MIL-STD-1913 rail.
After the initial design work was done, testing of the product occurred at Picatinny Arsenal in New Jersey. Once the testing was finished, a military standard was assigned to the design, and given the MIL-STD-1913 designation. This standard was adopted by the U.S. Military on February 3, 1995.
Where Do You Use Picatinny Rails?
Long Gun Applications
The design originated to facilitate the mounting of a scope on high-powered hunting rifles. With the military standardization in 1995, the popular M16A2 and M4 carbine version of military rifles were modified to begin including the Picatinny rail as standard equipment. Rails can be designed for the front handguard on these rifles in multiple positions (top, bottom, right or left side).
An entire industry has sprouted up designing accessories for the many variations of products which can be added to AR-15 style rifles. These products include scopes, tactical lights, night vision sights, reflex sights, laser sights, foregrips, bipods, and bayonets. Picatinny rails like the Magpul M-LOK Picatinny Accessory Rail can be added on to the rifle to accept these accessories.
Handgun Applications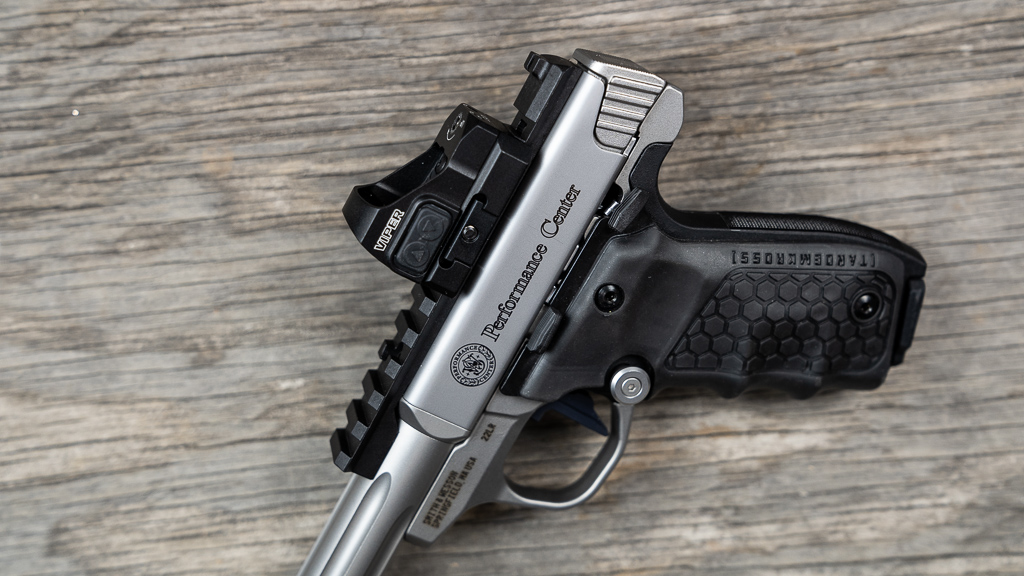 In addition to rifle and shotgun applications, the Picatinny rail can also be found on some handguns. Many handguns, particularly rimfires, feature a Picatinny rail along the top of the slide. This allows for the mounting of a red dot optic. Most medium to full-size handgun manufacturers include a Picatinny rail built into the bottom front portion of the frame. This is widely known as an accessory rail. Weapon lights and laser sights are the most common items mounted to handguns using this rail system.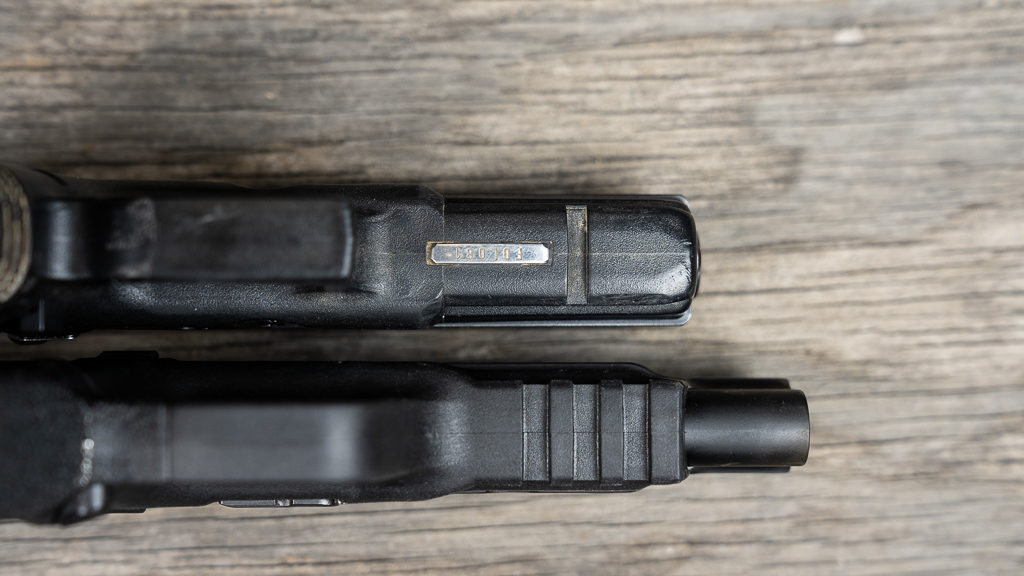 Some manufacturers include an accessory rail, but don't use the Picatinny design. For instance, Glock handguns have their own proprietary rail design that is not interchangeable with the Picatinny rail. Luckily, many companies have designed their products to be compatible with both Picatinny rails and Glock rails.
The Weaver Rail
Weaver Optics has been producing scopes for rifles for many decades. The mastermind behind the scopes, William Ralph Weaver, also designed the Weaver rail, a mounting system for his scopes. The Weaver rail predates the Picatinny and has some dimension differences that are important to note before you start switching out accessories.
The Picatinny rail is very similar to the Weaver design, but they do not exactly interchange. The Weaver mounting rails have slots that are .180" wide and do not necessarily have a consistent spacing between the grooves. Picatinny slots are .206" wide with a center-to-center groove width of .394".
Picatinny accessories will not fit on a Weaver rail, but Weaver accessories will fit on a Picatinny rail.
Simply stated, this difference means an accessory designed for a Weaver rail will fit into the wider Picatinny rail slot. However, accessories designed specifically for the Picatinny rail system will have notches that are too wide to fit the narrower Weaver spacing. The difference is quite small, and if you are handy with a file or Dremel tool, you might get it to fit.
When Weaver rails were first introduced, they were made in two pieces so that one piece could go on the front of the receiver, and the other at the rear to mount a scope. This two-piece design meant the bolt opening was free from obstructions, allowing for cartridges to be inserted easily or for the use of stripper clips.
Although both rail systems have had their share of popularity among shooters, you're more likely to find a Picatinny rail on modern firearms. The widespread popularity of the Picatinny rail can be attributed in part to the U.S. Military's adoption of the rail in 1995, but also because the uniformity and consistent spacing make them a better option for swapping out accessories between guns.