Suppose you make firearms for a living. Would you prefer to do business in a state that honors the Second Amendment, and appreciates an industry which employs more than 45,000 Americans? Or would you rather do business in a state where politicians score brownie points for demonizing your product?
That question is hardly the head-scratcher of the year. Your answer to it explains why at least 20 gun, ammo, and gun accessory manufacturers have moved to pro-2A states over the past decade.
Why Leave and Uproot A Business?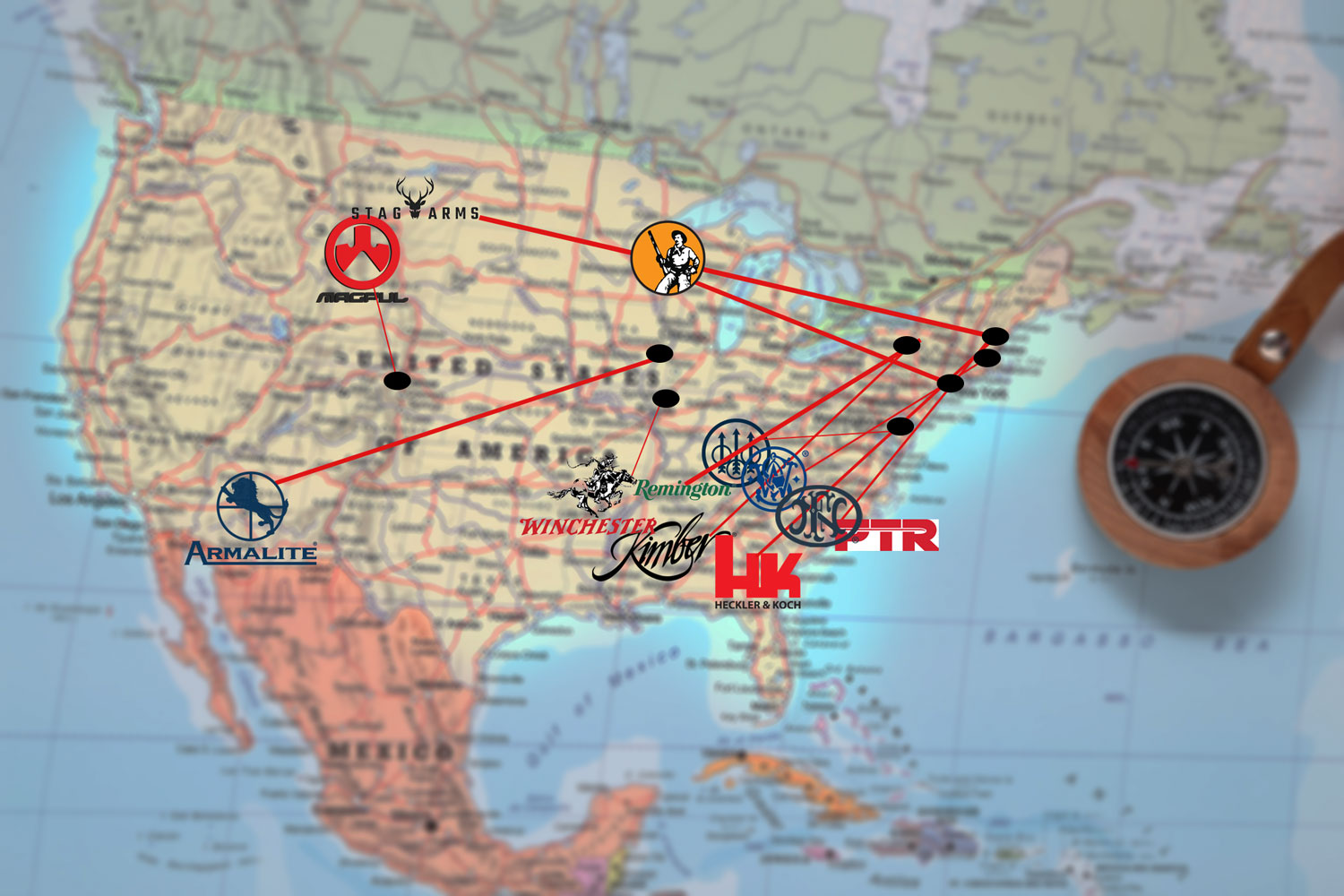 Gun-friendly states typically attract gunmakers with tax incentives. Often, they have willing and qualified workforces, and make promises that semi-automatic rifles won't be made illegal (on a statewide level, at least).
Gun manufacturers also receive greater protection against litigation when they headquarter in states where courts are inclined to honor the federal government's Protection of Lawful Commerce in Arms Act (PLCAA). That law prohibits civil liability actions against firearm manufacturers for damages resulting from misuse of their products. Conversely, judges in anti-2A states are less likely to deem the PLCAA applicable to civil litigation. There is precedence of this in places like Connecticut and Illinois. The location of a gun manufacturer's headquarters may not grant it protection against civil liability in anti-2A states. However, it's always advisable to do business wherever local judges aren't categorically opposed to your livelihood.
The private sector also makes firearm manufacturers' jobs harder in anti-2A states. "We had a lot of stuff in New York that we're having a hard time even just getting credit card processors and insurers and everything else," said Kevin Elder, communications manager for Dark Storm Industries. "Everything is through the roof. Because we're guns, people don't want to take us on.… Our premiums are absolutely crazy."
Let's take a closer look at how politics is shaping the gun industry. Here are the companies that have recently scaled back or abandoned operations in anti-2A states in favor of working where they're more welcome.
Beretta
The state of Maryland banned 45 types of "assault-style weapons" when Gov. Martin O'Malley (D-Md.) signed the Firearm Safety Act of 2013. "Every state should regulate and do a better job of regulating guns – especially combat assault weapons," Gov. O'Malley later remarked while rationalizing his opposition to the Second Amendment.
Beretta, whose website literally features a store page titled "Assault Rifles," responded by relocating all manufacturing operations from Accokeek, MD to Gallatin, TN. Gov. Bill Haslam (R-Tenn.) welcomed Beretta to their new home. Haslam promised a better political climate in a state that takes great pride in the Second Amendment. Almost 300 Tennesseans received gainful employment because of Beretta's move.
Magpul
Magpul isn't a gun manufacturer. They make fine firearm accessories, including the PMAG magazine which is approved for use by both the Marine Corps and the U.S. Army. Needless to say, Magpul's management was nonplussed when Gov. John Hickenlooper (D-Colo.) signed legislation banning magazines that hold more than 15 rounds. "Large-capacity magazines have the potential to turn killers into killing machines," said Gov. Hickenlooper.
Magpul abandoned Colorado in response, moving their headquarters to Texas and their production, distribution and shipping operations to Wyoming. Gov. Matt Mead (R-Wyo.) said The Equality State offers Magpul "a firm commitment to uphold the Second Amendment."
Smith & Wesson
Smith & Wesson is one of the oldest American firearm manufacturers. Its founders incorporated the company in Springfield, MA in 1852. In 2021 S&W announced they would leave their historic home state in response to proposed legislation which would ban the manufacture of firearms that are illegal to sell in Massachusetts, including semi-automatic rifles and shotguns.
"While we are hopeful that this arbitrary and damaging legislation will be defeated in this session, these products made up over 60% of our revenue last year, and the unfortunate likelihood that such restrictions would be raised again led to a review of the best path forward for Smith & Wesson," said CEO Mark Smith. S&W spent over $150 million relocating their headquarters, distribution and some manufacturing to Maryville, TN. The company pointed to support for the Second Amendment as a key reason for the move. Tennessee gained 750 jobs as a result.
Kimber
Many state governors deemed the firearm industry essential during the coronavirus lockdowns. Unsurprisingly, Gov. Andrew Cuomo (D-N.Y.) wasn't one of them. By dismissing a lawsuit alleging that Cuomo's closure order was unconstitutional, U.S. District Senior Judge Lawrence Kahn effectively green-lit Gov. Cuomo's decision to turn over 5,500 New Yorkers into non-workers.
At the time of Judge Kahn's ruling, Kimber, which manufactures 1911 pistols and other quality firearms, had its headquarters in Yonkers, NY. In 2020 Kimber announced their decision to relocate all of their operations to the $38 million 80-acre facility they had previously built in Troy, AL. Kimber's management said they selected Troy for its close proximity to engineering schools. They also attributed it to the prevailing pro-gun and pro-business attitudes in the great state of Alabama.
"Kimber's investment in Troy will create a significant number of high-paying design engineering and manufacturing jobs, and we are committed to helping the company find long-lasting success in Alabama," Gov. Kay Ivey (R-Ala.) announced in her 2018 State of the State Address. Alabama will ultimately add 366 new jobs because of Kimber's move.
Olin Corp.
Olin Corp. announced they would move their Winchester Centerfire Operations from East Alton, IL to Oxford, MS in 2010. Olin's decision was precipitated by the International Association of Machinists and Aerospace Workers' repeated rejection of a union proposal that would have allowed their continued operations in Illinois.
Sen. Dick Durbin (D-Ill.) and Rep. Jerry Costello (D-Ill.) publicly opposed the move. They pointed out that Illinois legislators had worked hard to secure large government contracts for Olin. Ultimately, Gov. Haley Barbour's (R-Miss.) offer to give Lafayette County $25 million for the construction of a new 500,000-square-foot ammo facility was more compelling to Olin than the Democratic lawmakers' protestations.
Stag Arms
Stag Arms, which produces AR-style rifles and pistols, announced in 2019 that they would move all of their operations from New Britain, CT to Cheyenne, WY. New Britain Mayor Erin Stewart remarked that Stag Arms' decision to relocate was unsurprising in light of Senate Bill 1160. That bill banned assault weapons in the state of Connecticut as of January 1st, 2014.
"Not only is Wyoming an incredibly hospitable place to do business, it is also a top destination for outdoor recreation, including hunting and shooting sports, which reflects its citizens' unwavering support for the Second Amendment," Elie Azar said, who owns a controlling interest in Stag Arms. "I am pleased to welcome Stag Arms to Wyoming," said Gov. Mark Gordon (R-Wyo.). "We have a deep-seated commitment to the Second Amendment that I will continue to uphold."
PTR Industries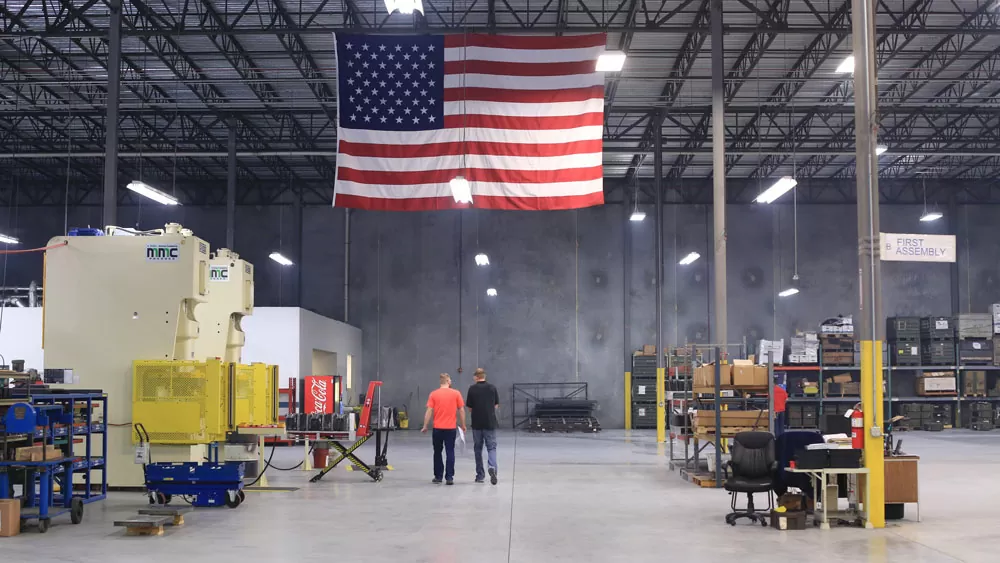 Connecticut's crackdown on assault weapons didn't sit well with PTR Industries, either. "The disregard for public input … and the haphazard production of the legislation should be insulting to any citizen or business in CT," PTR said in a 2013 statement. "It should be a shock to us all that such landmark legislation could be written in one week, and seen by no one (including the rank-and-file legislators) prior to its emergency certification."
PTR made their move from Bristol, CT to Aynor, SC official with a ribbon-cutting ceremony later that same year. In 2014 PTR presented Gov. Nikki Haley (R-S.C.) with a special commemorative rifle (serial number "SCGOVNH") as thanks for South Carolina's outstanding support throughout their move.
"We told them this community was going to wrap their arms around them and not let go," said Gov. Haley. "What we did not expect is for them to become such a quick part of our South Carolina family. To do this commemorative rifle is not only good for the spirit of what we have been through in trying to get our relationship together, it's good for the spirit of South Carolina." PTR's relocation secured 140 new jobs for South Carolinians.
Colt Competition
Colt also announced their interest in leaving Connecticut in response to the state's sweeping anti-gun legislation. The old manufacturer's West Hartford, CT factory remains operational to this day, although Colt Competition (which licenses their name from Colt) chose Breckenridge, TX as the location for their new factory in 2013.
Colt Competition's decision to expand their operations to Texas was quite possibly encouraged by Gov. Rick Perry's (R-Texas) tweet to PTR: "Texas is still wide open for business!! Come on down!" Sadly for Colt Competition, declining demand for AR-15 rifles (which partially resulted from Donald Trump's election to Oval Office) caused their factory's closure the following year.
O.F. Mossberg & Sons
The headquarters of America's oldest family-owned gun manufacturer is still located in North Haven, CT. However, they no longer produce their fine shotguns in the Constitution State. As of 2014, Mossberg produces over 90% of their firearms at their factory in Eagle Pass, TX, which presently employs over 450 Americans.
Mossberg's 116,000-square-foot addition to their Maverick Arms facility in Texas was made possible thanks in part to the Texas Enterprise Fund. "This TEF investment in Maverick Arms will help create jobs and opportunity in Eagle Pass, while reaffirming Texas' longstanding support of the Second Amendment," Gov. Rick Perry said.
Heckler & Koch
New Hampshire bucks the New England trend of hostility toward the Second Amendment. The Granite State has not recently passed "any meaningful gun safety laws" (as anti-2A Giffords Law Center to Prevent Gun Violence puts it). Indeed, in 2023 New Hampshire defeated House Bill 351 which would have mandated how residents could legally store firearms.
Despite New Hampshire's 2A-friendly landscape, Heckler & Koch chose to close down their Newington, NH facility. The company relocated to a new 50,000-square-foot manufacturing facility in Columbus, GA in 2017. New Hampshire's rising energy costs, rising health care rates, and lack of right-to-work laws precipitated H&K's decision. "Georgia's pro-business environment and well-connected logistics network allows manufacturing companies to thrive in our state," said Georgia Department of Economic Development Commissioner Pat Wilson.
Henry Repeating Arms
Henry was founded in Brooklyn, NY in 1996 and moved to Bayonne, NJ in 2008. In 2013 the Garden State's "high taxes, regulatory burden, union stranglehold and anti-gun gestalt" compelled owner Anthony Imperato to relocate Henry's production to the 138,000-square-foot facility his company had purchased in Rice Lake, WI in 2006.
"I am proud of what we've accomplished in Wisconsin by saving jobs, adding jobs, and creating a state-of-the-art manufacturing facility," said Imperato. In 2023 the state of Wisconsin honored Henry by declaring the 45-70 Government All-Weather Lever Action Side Gate as the state's official state rifle. "Something that pays homage to many generations of hunters is in no way political and should not be framed as such," said Rep. Treig Pronschinske (R-Wis.).
Troy Industries
Retired Massachusetts State Trooper Steven Troy, Jr. founded Troy Industries in 2003. The company soon became one of the country's leading suppliers of small arms accessories. Formerly headquartered in West Springfield, MA, Troy decided to relocate his company to Clarksville, TN in 2021.
"While Troy has enjoyed a very successful period of growth in Massachusetts, the changing climate for firearms manufacturers in the state determined the need for our relocation to Tennessee to ensure the continued success of the company," Troy said. The move represented a $7.2 million investment in the state of Tennessee, as well as the addition of 75 new jobs.
FN America
FN America, a subsidiary of Belgium-based FN Herstal, is headquartered in McLean, VA. They did, however, break ground on a Richland County, SC production facility in 1979. In 2023, FN announced that they will expand their facility in Columbia, SC. The move came shortly after announcing the construction of their second facility in Liberty, SC.
"The record growth that our company has had these last several years has enabled us to invest in our South Carolina manufacturing footprint with our soon-to-be new facility in Liberty and now the expansion of our Columbia facility," said Mark Cherpes, president and CEO of FN America.
FN's Columbia expansion represents an $18 million investment in the Palmetto State. It also meant 102 new jobs for residents. FN didn't exactly migrate to a pro-2A state. After all, they were already doing business in South Carolina. However, their actions do demonstrate that gunmakers will stay in states where they feel welcome and supported.
ArmaLite
ArmaLite: the "A" in AR-15. The historic American company called Geneseo, IL home until 2018, which was when they relocated to Phoenix, AZ. Strategic Armory Corps, which owns ArmaLite, explained that ArmaLite moved so it could be closer to its sister companies (McMillan Firearms, Surgeon Rifles and AWC Silencers). Their official explanation notwithstanding, it is probable that Strategic Armory Corps also saw the writing on the wall: in 2023, Gov. JB Pritzker (D-Ill.) signed legislation banning assault weapons.
Interestingly, Genesco, IL recently earned investment from one firearm manufacturer: Springfield Armory. It announced the groundbreaking of a new facility there in 2021.
Remington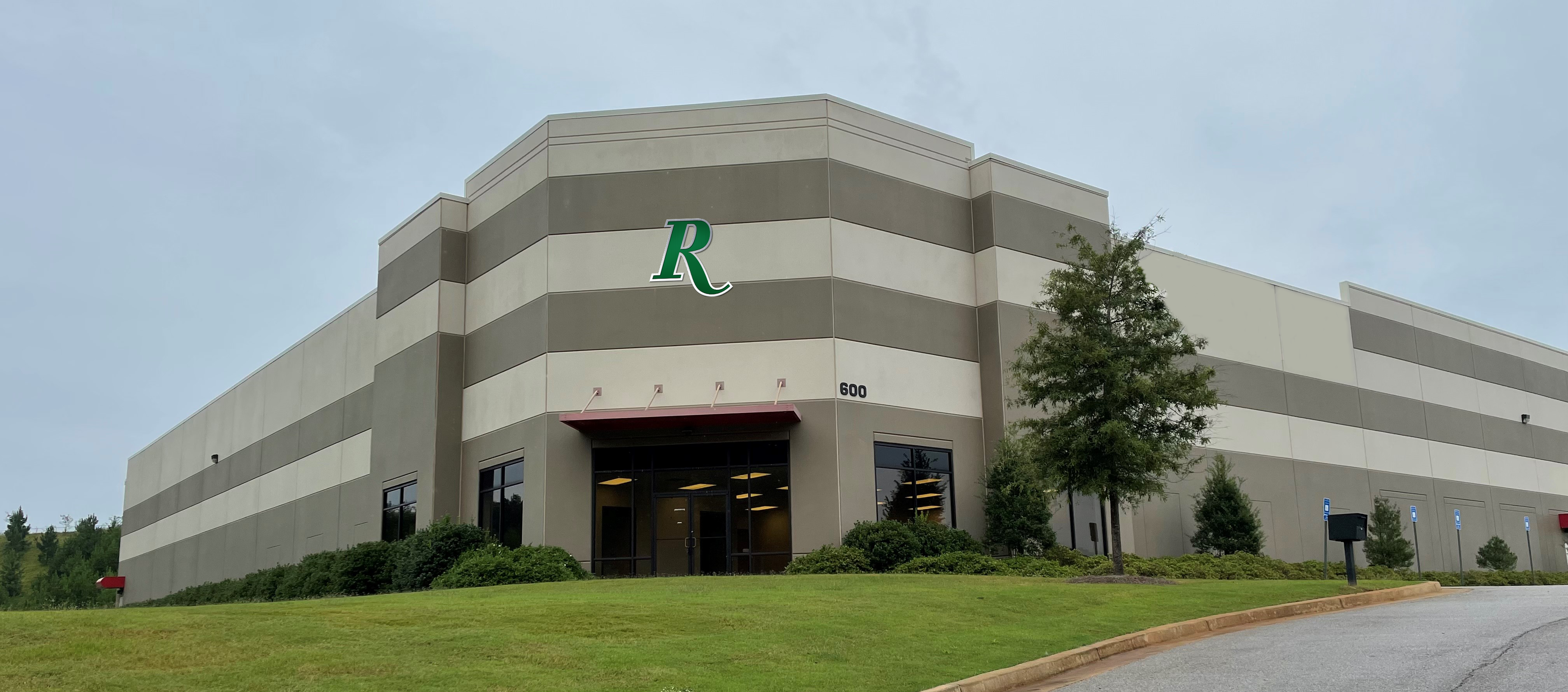 Remington Arms was founded in Ilion, NY in 1816. New York's strict gun control laws drove the country's oldest gunmaker away from their birth state just over 200 years later. "Far-left progressives in New York, starting with disgraced former Governor Andrew Cuomo, made it clear their mission was to destroy the Empire State's iconic firearms industry," Rep. Claudia Tenney (R-N.Y.) said.
Gov. Ron Desantis (R-Fla.) tried luring Remington to the Sunshine State with a $25 million incentive package. Ultimately, Big Green chose peaches over oranges. In 2021 they announced they would move their global headquarters and other operations to LaGrange, GA. That means a $100 million investment in Troup County, as well as more than 850 jobs.
"We are very excited to come to Georgia, a state that not only welcomes business but enthusiastically supports and welcomes companies in the firearms industry," said Ken D'Arcy, RemArms CEO.

Of course, Remington ammunition is now part of the Vista Outdoor family of products. They predominantly manufacture Remington ammo in its 1200 acre Lonoke, Arkansas facility.
It is worth noting that Remington hasn't abandoned New York altogether. They recently reopened their factory in Ilion (as rural a town as it gets — where bars play Lynyrd Skynyrd all night, every night). The company reemployed 230 previously laid-off workers in the process.
Sturm, Ruger & Co.
Ruger remains headquartered in Southport, CT. Though, they have focused on expanding their operations in gun-friendly states: Newport, NH, Prescortt, AZ and Mayodan, NC. Ruger's move to North Carolina was their first major expansion in over 25 years. Originally announced in 2020, it represents a $10 million investment expected to bring 60 new jobs in a small rural community.
Parting Thoughts
Recent mainstream politicization of Second Amendment rights is having a significant impact on America's financial landscape. The U.S. firearm industry is worth $28 billion, and contributes $51.3 billion to the economy each year. By pushing gunmakers down south, blue states are sending capital and jobs to the very places they hate the most: red states.
We aren't qualified to guess at the long-term ramifications of the gunmaker exodus to gun-friendly states. What could ultimately happen if red states monopolize firearm production? It makes one wonder. But one thing is for certain: if blue states are determined to eliminate American commercial production – and civilian ownership – of firearms, then their only hope of doing so is by exercising the powers of the federal government.