Ruger started making revolvers in the 1970's when they introduced the Six-series. Today they make two of the most popular revolvers on the market: the GP100 and the SP101. Today we're putting them head-to-head and answering the question of which is best: Ruger SP101 vs. GP100.
Comparing the SP101 vs. GP100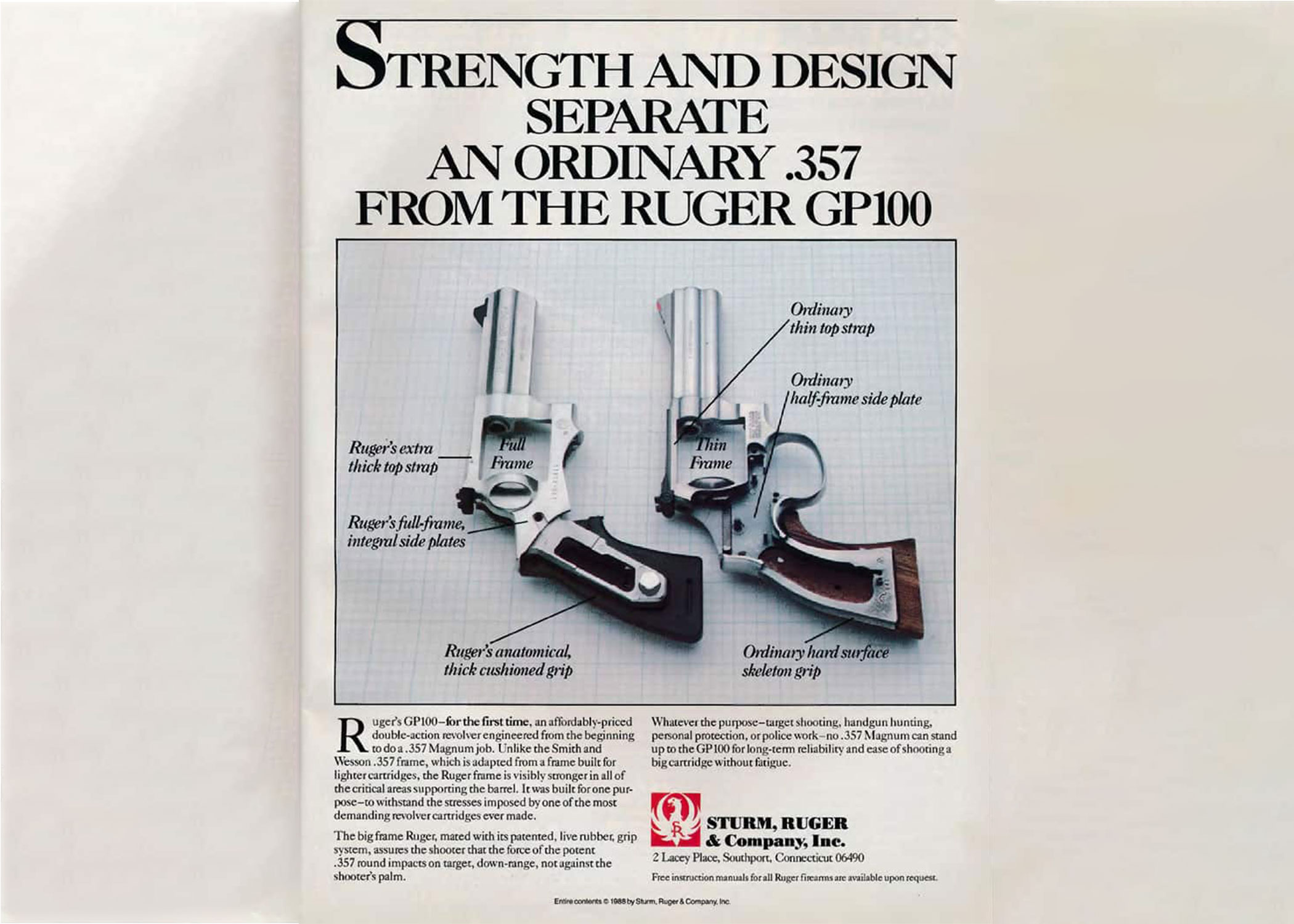 The GP100 came first, launching in 1985. The SP101 followed shortly after in 1989. They share design similarities because Ruger designed both guns to replace the Six-series of revolvers. Both the GP100 and the SP101 are all steel revolvers with double action triggers. The SP101's lockwork looks exactly like someone shrunk the GP100's internals. The same style strut and spring ignition system drive both guns.
Both guns have some unusual similarities as well – J-frame speedloaders will work with the SP101, and L-frame speedloaders will work with the GP100. That was a smart design choice by Ruger. It meant customers didn't have to buy an entire new set of speedloaders if they wanted to upgrade their revolver to the bomb-proof Ruger designs. They really are bomb proof too: the GP100 was designed to fire "unlimited" amounts of .357 Magnum ammo over its lifetime. I'm not the smartest, but I think "unlimited" is a lot, right?
Ruger SP101 vs. GP100 Specifications
Now let's look at some of the specifications of the SP101 vs. GP100.
Ruger SP101 Specs
The Ruger SP101 is available in 5 calibers: .357 Magnum, .38 Special +P, .22LR, .327 Fed Mag, and 9mm. All of the SP101s chambered in .357 Magnum have a cylinder capacity of 5 rounds and are available in 2.25″, 3″, and 4.20″ barrel lengths.
Ruger GP100 Specs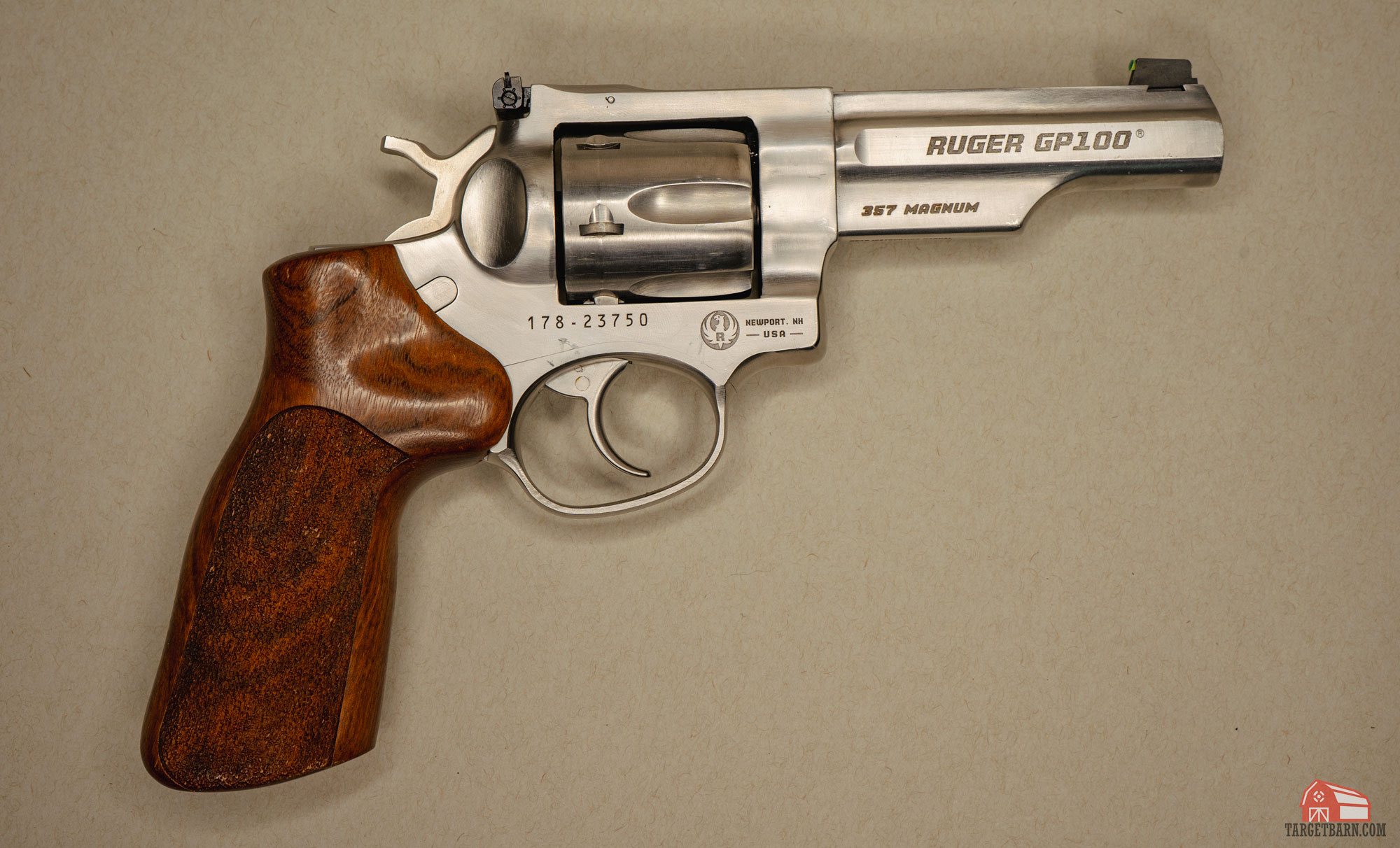 The Ruger GP100 is available in 6 calibers if you count the Super GP100 model: .357 Magnum, .44 Special,  .22LR, .327 Fed Mag, 10mm, and 9mm. Compared to the SP101s chambered in .357 Magnum, the GP100 has many more options. The following barrel lengths and their corresponding cylinder capacities are available for the GP100s chambered in .357 Magnum:
2.50″ – 6 rounds or 7 rounds
3″ – 6 rounds or 7 rounds
4.20″ – 6 rounds or 7 rounds
5″ – 6 rounds
5.50″ – 8 rounds (Super GP100)
6″ – 6 rounds or 7 rounds (Super GP100)
SP101 vs. GP100: Which is Better?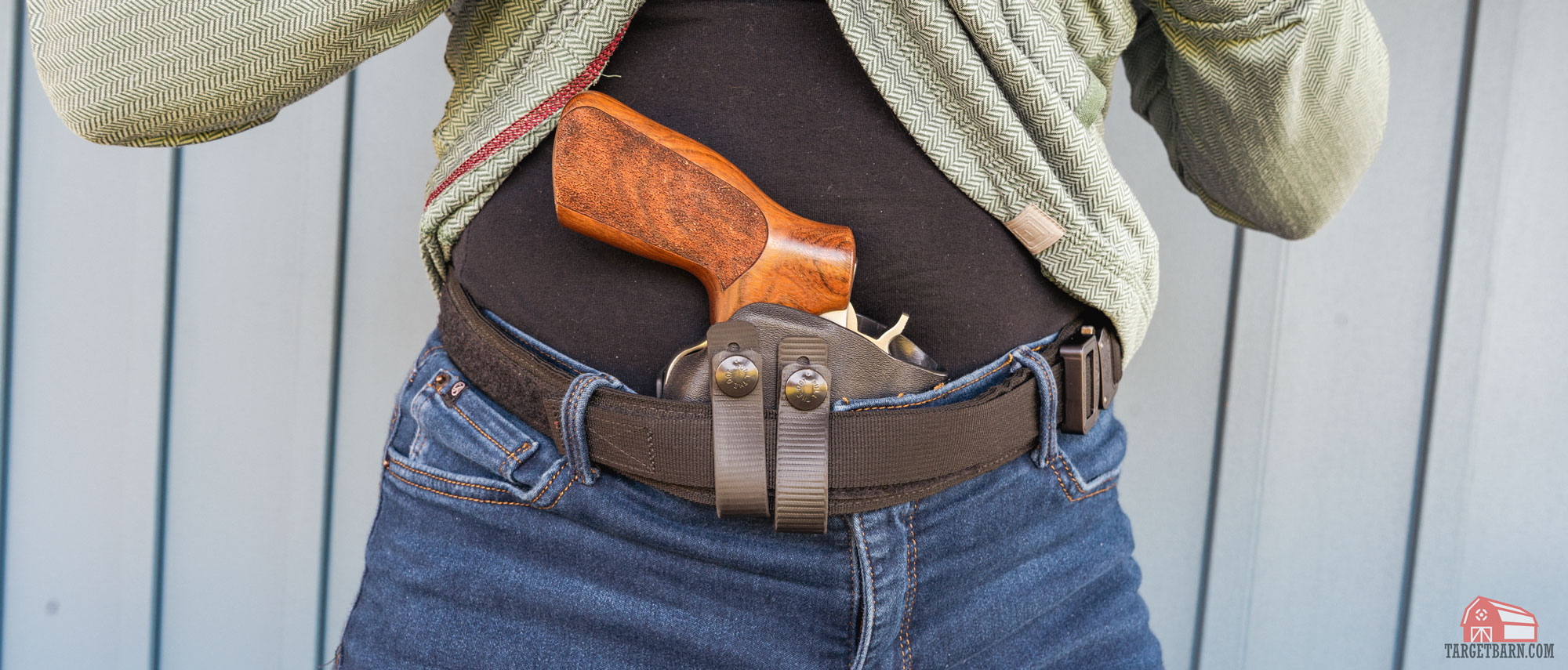 But you didn't come here for a discussion of revolver design, you want to know which is better, "SP101 vs. GP100."
Cool, I can answer that: it's the GP100 and here's why.
Yes, the GP100 is bigger and heavier, but not a lot heavier. A 3 inch GP100 in .357 Magnum weighs 36 ounces, and a 3 inch SP101 in .357 Magnum weighs 27 ounces. That weight difference is about the same weight as a hamster, and I've never heard someone say "damn that hamster is heavy!" To use units of weight that people can conceptualize, the GP100 is 2.25 pounds, and the SP101 is 1.7 pounds. That makes the SP101 too heavy to be a proper pocket gun, a niche which is better filled by the LCR anyway.
If the SP101 is too big to be a proper pocket gun and you need a holster to carry it, you might as well get the extra capacity and durability from the bigger gun and get a GP100. I can tell you that using a JM Custom Kydex holster I carry a 3 inch GP100 all day with zero effort.
Wiley Clapp GP100 – The Ultimate Concealed Carry Revolver
For concealed carry, the 3 inch GP100 Wiley Clapp guns are almost perfect, and to repeat myself, with a good holster they're easy to carry. Don't let someone tell you it's too heavy either, because people are carrying Glock 19s with Surefire weapon lights and RMRs. I did the math and a fully loaded Glock 19 with an RMR and a Surefire X300 weighs within 1 ounce of a loaded GP100. You can carry it, believe me.
SP101 vs. GP100 for Home Defense
For a home defense gun the GP100 makes more sense too, because it's bigger it makes it easier to shoot.
It's also a better "general purpose revolver" regardless of the caliber. You can get a 10 shot .22 LR GP100 to teach marksmanship, but the SP101 is only an 8 shot. The GP100's action is also a little bit better because it's larger. The springs are dimensionally larger, so you can get a nice shooter out of the GP100 with a minimal amount of work. I've never been able to get an SP101's trigger as nice as a GP100. You can get nice triggers in the baby Ruger, but it's easier with the GP100.
The Winner: GP100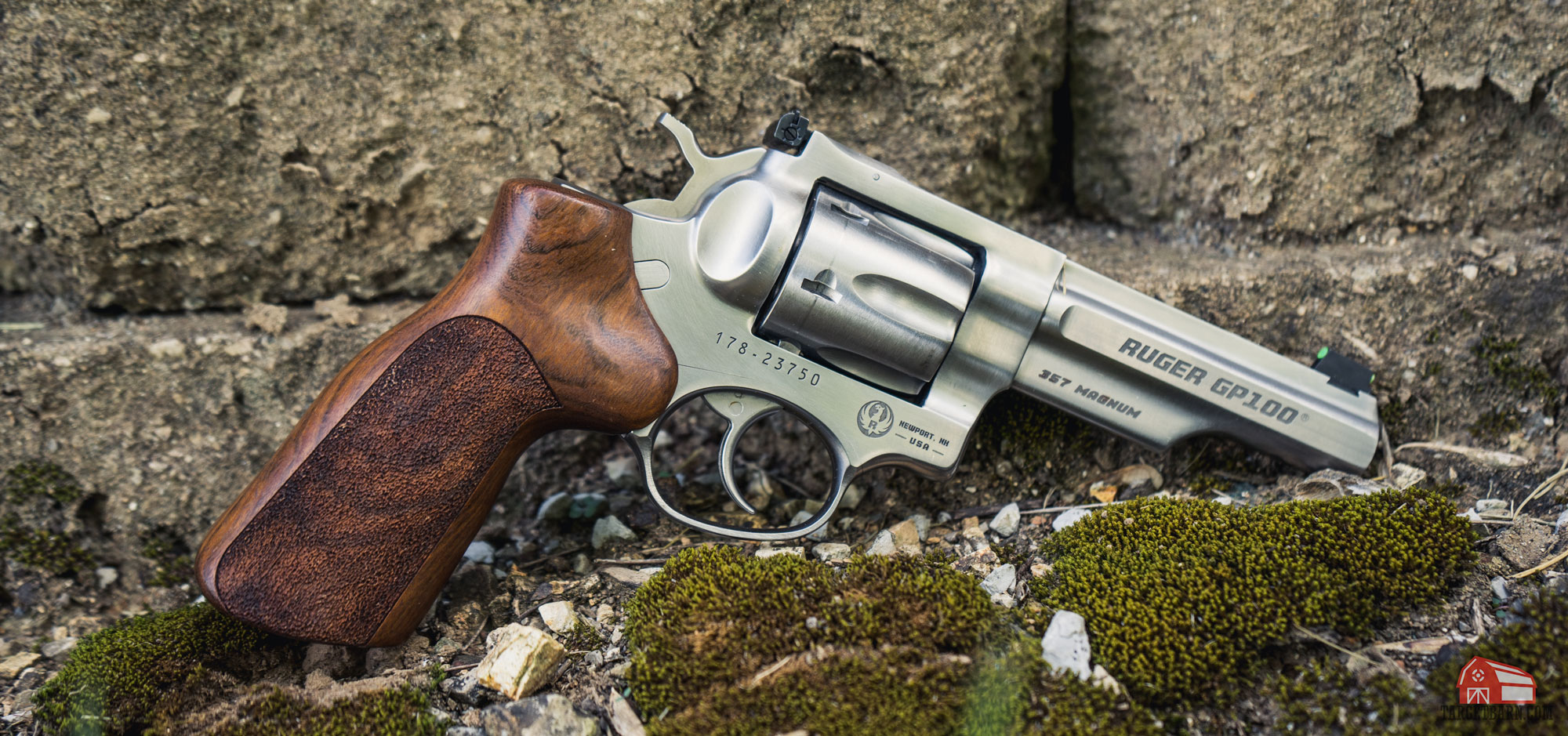 If you're asking which is better, the SP101 vs. GP100, I'd say the GP100. In fact, I'm comfortable saying that the Ruger GP100 is the best steel frame general purpose revolver on the market right now. Even better than the ones that other company makes.