Leupold vs. Vortex: two major players in the optics game but what are the differences between the two and which is better for you? Maybe you've bought your first rifle without iron sights, and now need a good riflescope. Maybe you just want a cheap little number for short-range precision – or plan to invest thousands into ram-hammering long-range hunting rifle glass. But so long as you prefer to play your favorite tune on high-quality optical instruments, you will probably see these two brands at the gun shop: Leupold and Vortex.
What are those scope brands? Does one make a better scope than the other – or do both equally deserve your hard-earned cash, but for different reasons? Let's shed a little light on the matter so you can buy your next scope with more confidence. Keep reading to learn more about Leupold vs. Vortex and which optic brand you should go with.
Disclaimer: This page contains affiliate links, meaning we receive commissions for any purchases made through the links on this page.
Leupold vs. Vortex: Optics Comparison
Leupold and Vortex have not come this far by manufacturing inaccurate, fragile or unreliable scopes. If you're already familiar with both companies' scopes, and you've grown to prefer Leupold, you still wouldn't argue that a rifle armed with a Vortex couldn't hit the side of a barn (the broad side, no less). And the feeling goes both ways.
Both companies also offer products to satisfy all price points. If you have $350 to spend on a Vortex Crossfire II or a Leupold VX-Freedom, you'll appreciate where your money went the next time you go to the range. The same is just as true if you buy a $2,500 Vortex Golden Eagle HD or Leupold VX-6HD.
Let's focus on a few things that actually do differentiate the brands.
Clarity
Generally, Leupold scopes tend to have better glass clarity than Vortex, especially in their lower-end scopes. Some shooters may not notice — or care about — the small difference. As a side note, only Leupold offers the fixed power scopes that you don't have to (i.e. can't) adjust.
Reticles
If you exclusively care about reticle variety, choose Leupold. Their lower-end scopes offer a wider range of reticle styles for hunting and long-range shooting alike. Leopold's high-power scopes continue to feature both hunting and long-range reticles, whereas Vortex's high-power scope reticles are exclusively intended for long-range. Both brands do offer illuminated reticles, but once again, Leupold gives you more options.
Warranty
It's tough to top a warranty like Leupold's: a lifetime guarantee, no proof of ownership required. If you have a Leupold scope, Leupold will repair or replace it free of charge. Just don't paint or otherwise modify a Leupold, and it's covered.
Vortex couldn't top Leupold's warranty, but they did match it: a lifetime guarantee of free repair and replacement, also fully transferable with no registration required.
American-made
Leupold sources their glass from in and out of country. Some of their components are made overseas as well. Aside from that, their scopes are made in Oregon.
Vortex does something completely different. The majority of their production occurs in China and the Philippines, with Japanese-made glass in Vortex's higher-end products.
Value
If you're looking to save $100 to $500, look to Vortex. Leupold scopes are more expensive compared to Vortex's similar models. The disparity grows greater when you start comparing the two companies' higher-end scopes.
Leupold vs. Vortex: Red Dot Sights
We've previously covered the best pistol red dot sights and red dots for AR-15s, and options from both Leupold and Vortex made the list.
Leupold offers several different variations of the DeltaPoint Pro pistol red dot optic to shooters. Shooters love the DeltaPoint Pro for its huge viewing window, making it a popular choice for competitive shooters. The MSRP on the DP Pro ranges from $449.99-549.99, putting it on the higher end of pricing for red dots.
Vortex offers the Venom, Viper, Razor, and Defender-CCW red dot sights for shooters. The MSRPs for these Vortex red dots are more budget friendly, ranging from $349.99-499.99. However, this can come with its drawbacks. As I explain in my Vortex Venom vs. Viper comparison, a Viper I had mounted on my USPSA Carry Optics gun stopped working two weeks before a state match. Luckily, Vortex's warranty and quick customer service saved the day with a replacement in a timely manner.
As for closed tube red dot sights for rifles, Leupold and Vortex both offer popular choices. Leupold has the Freedom RDS which uses a 1 MOA dot. Vortex offers the more affordable SPARC, a great entry-level tubular red dot with a 2 MOA dot.
Leupold vs. Vortex: Riflescopes
Both Leupold and Vortex have scopes in the entry level, mid-range, and high-end categories based on MSRP, features, and performance.
Popular Leupold Scopes
Some of the popular entry level, mid-range, and high-end scopes from Leupold are:
Popular Vortex Scopes
Vortex's popular riflescopes include:
History of Leupold & Stevens
Brothers-in-law Fred Leupold and Adam Volpel founded Leupold & Stevens in 1907. The German immigrants took up business repairing survey equipment. They had their first great success in 1914, when J.C. Stevens partnered with the company to begin manufacturing the world's first-ever water level recorder. Leupold & Stevens soon made the water level recorder even better with the Telemark: a water level recorder that transmits telephone signals (buy one for your wife next Christmas).
The company began manufacturing optics after Marcus Leupold blamed his foggy riflescope for missing a shot on a deer. The founder's son put his money where his mouth was and proceeded to introduce the first American-made nitrogen-filled fog-proof scope: the Plainsman. Deer were truly SOL at this point.
The water monitor production division of Leupold & Stevens broke off into a separate business in 1996. The optics division kept the original name, and now operates out of Beaverton, OR. Leupold has supplied plenty of equipment to Uncle Sam over the years, including the Navy SEALS, the Marine Corps, and the Secret Service.
History of Vortex Optics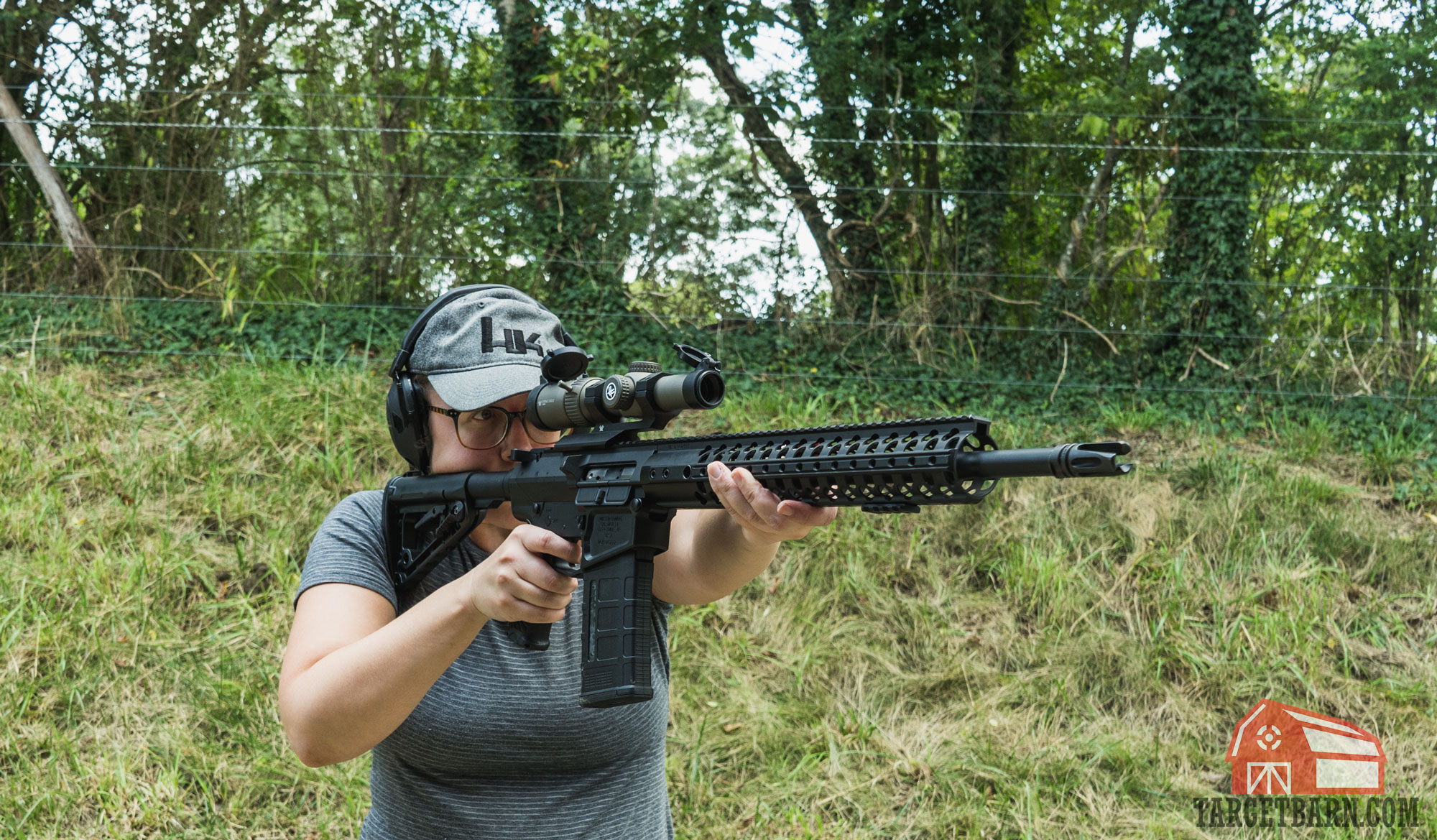 Vortex Optics may be a newer company, but it is also the three best types of owned: American, veteran, and family. Daniel C. Hamilton founded the non-traditional defense contractor in 1986. After 36 years in business, Vortex was selected by the U.S. Army to supply 1-8x30mm optics for Next Generation Squad Weapons, which is known as a "good get" in the optics sales industry.
Vortex is currently headquartered in Middleton, WI ("The Good Neighbor City," pop. 22,636), where the company employs over 300 people who probably enjoy ice fishing, snowmobiling, and the Packers in no particular order.
Leupold vs. Vortex: The Takeaway
Both Leupold and Vortex make excellent scopes across a wide range of price points. Leupold scopes cost a little more, but they are mostly American-made and arguably of slightly higher quality. Vortex is an American company that manufactures in Asia. Their more accessible price tags reflect that in part, although their scopes genuinely do live up to high expectations.