Nearly every experienced shooter has an opinion on what the best pistol brands are. During my years working at gun shops and gun ranges, I saw almost every pistol brand under the sun. I learned that shooters usually have some type of emotional connection to their favorite pistol brand, but that doesn't necessarily make it a great option for everyone.
Today, we're going to take a look at some of the best pistol brands on the market.
Determining the Best Pistol Brands
Ranking the best pistol brands is difficult because a lot of the factors that determine what is best are subjective. There are many different quality pistol brands on the market, and what one shooter might think is the best pistol out there, another shooter may hate. This doesn't mean either shooter is wrong – what is best for the individual shooter may just differ.
In order to objectively determine what is the best pistol brand, we can look at a few factors. First, we can look at which brands have been widely used by the military and law enforcement. Typically, these guns have been used in combat or in real-world shootings, and have a track record of solid performance in these situations.
Other factors include reliability, price or value, availability, customer service, accuracy, and durability.
Best Pistol Brands
Based on these factors above, the following, in no particular order, are among the best pistol brands on the market:
Glock
Smith & Wesson
Sig Sauer
Ruger
Wilson Combat
Taurus
CZ USA
Springfield
Beretta
H&K
FN Herstal
Walther
Don't feel offended if a pistol brand that you swear by isn't listed here. This list isn't exhaustive, but instead a highlight of some of the best pistol brands.
Also, just because a pistol brand is listed doesn't mean all of its models are top-quality. Some manufacturers may make solid revolvers, but its semi-auto pistols may not be the same quality. Some manufacturers may also have an extremely popular pistol that is widely carried, but have a more obscure offering that doesn't have the same reliability.
Now, let's take a closer look at these brands.
Glock
One of the most popular, and highly contentious pistol brands is Glock. The polymer-framed Glock pistols have their fanboys, and for good reason. The Glock brand has a reputation for reliability, and it helps that the company never deviates far from its original formula. I've found that, most often, the Glock haters simply don't like the ergonomics, sometimes comparing it to a brick.
We've previously covered Glock's history, but the brief synopsis is that it is an Austrian brand led by engineer Gaston Glock who started developing pistols in the 1980's.
Today, you'll find Glock pistols on the hips of law enforcement agencies across the country. Glock pistols are also extremely popular for concealed carry and competition. Many companies offer aftermarket Glock parts like magazine extensions and trigger kits. There are full-size, compact, and subcompact sizes available, all with similar ergonomics. Some of the most popular Glock pistols for concealed carry include the Glock 19, Glock 43, Glock 43X, and Glock 48.
Smith & Wesson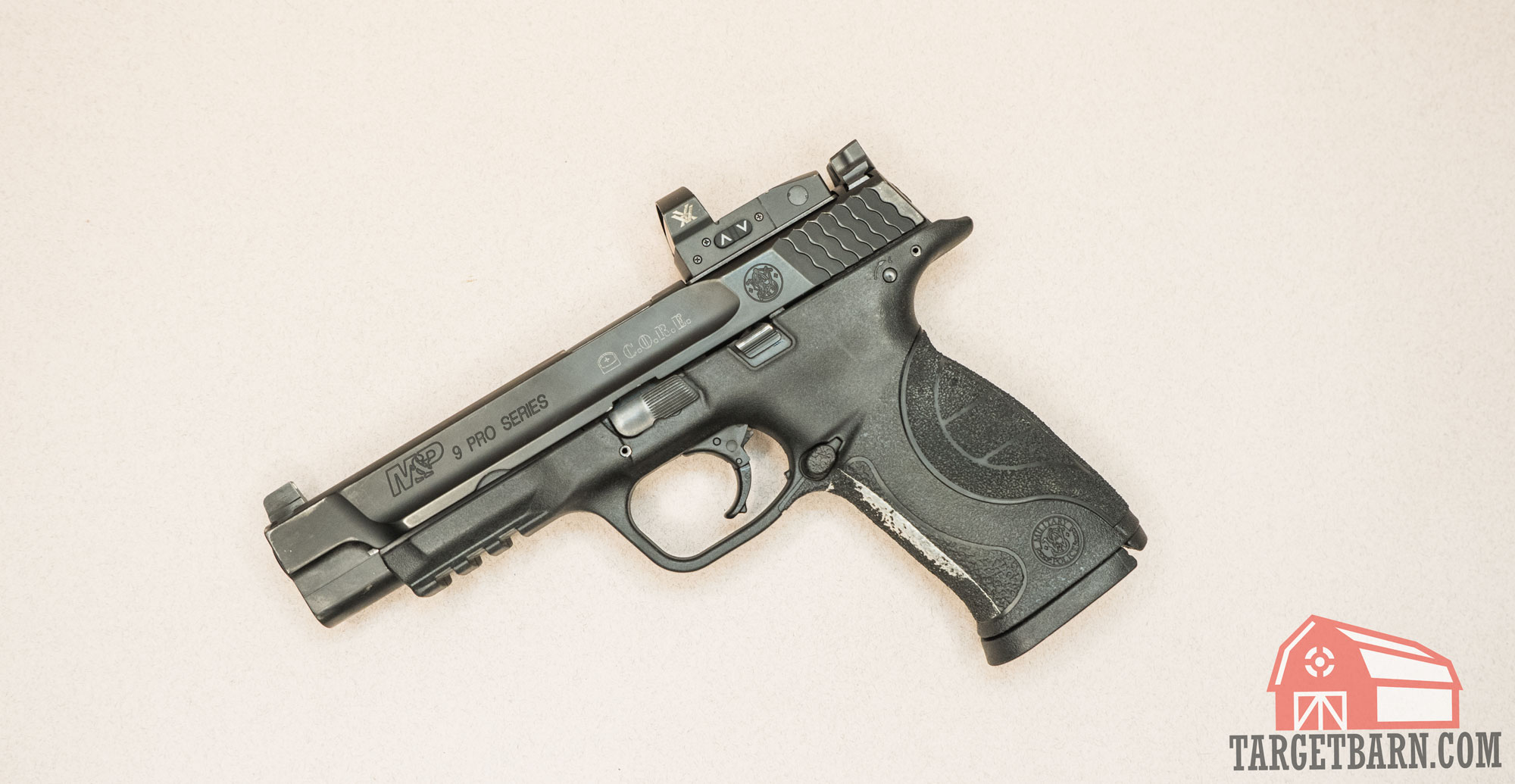 Next up is the legendary American brand Smith & Wesson. Known for producing both revolvers and semi-auto pistols, Smith & Wesson offers a variety of handguns that shooters choose to carry for self defense. Smith & Wesson collectors usually seek out some of the company's older revolvers. Even today, J-frame revolvers from Smith are a go-to for wheel gun lovers.
As for semi-auto pistols, it's Smith's Military & Police line that shines. Smith first introduced the M&P line in 2005. The line uses a polymer frame and is available in many calibers, like 9mm, .40 S&W, and .357 SIG. Along with the full-size M&P, the company also offers the compact M&P Compact, M&P SubCompact, M&P Shield, M&P Shield Plus, and M&P Shield EZ.
Sig Sauer
Originally a German company, Sig Sauer, came to the US market in the mid 1980s. Sig has a wide variety of pistol options, including striker-fired, single action only, and double action/single action pistols. With the release of the P365 line in 2018, Sig has grabbed the attention of shooters that are looking for a shootable, yet easily concealable, 9mm pistol.
While Sig has had good luck with the P365 line, it faced heat when its P320 line of pistols appeared to be firing without the trigger being pulled. Sig has since offered upgrades to fix the issue.
Despite the issues with the P320 line, shooters still enjoy Sig pistols like the P365, P226, and 1911 models.
Ruger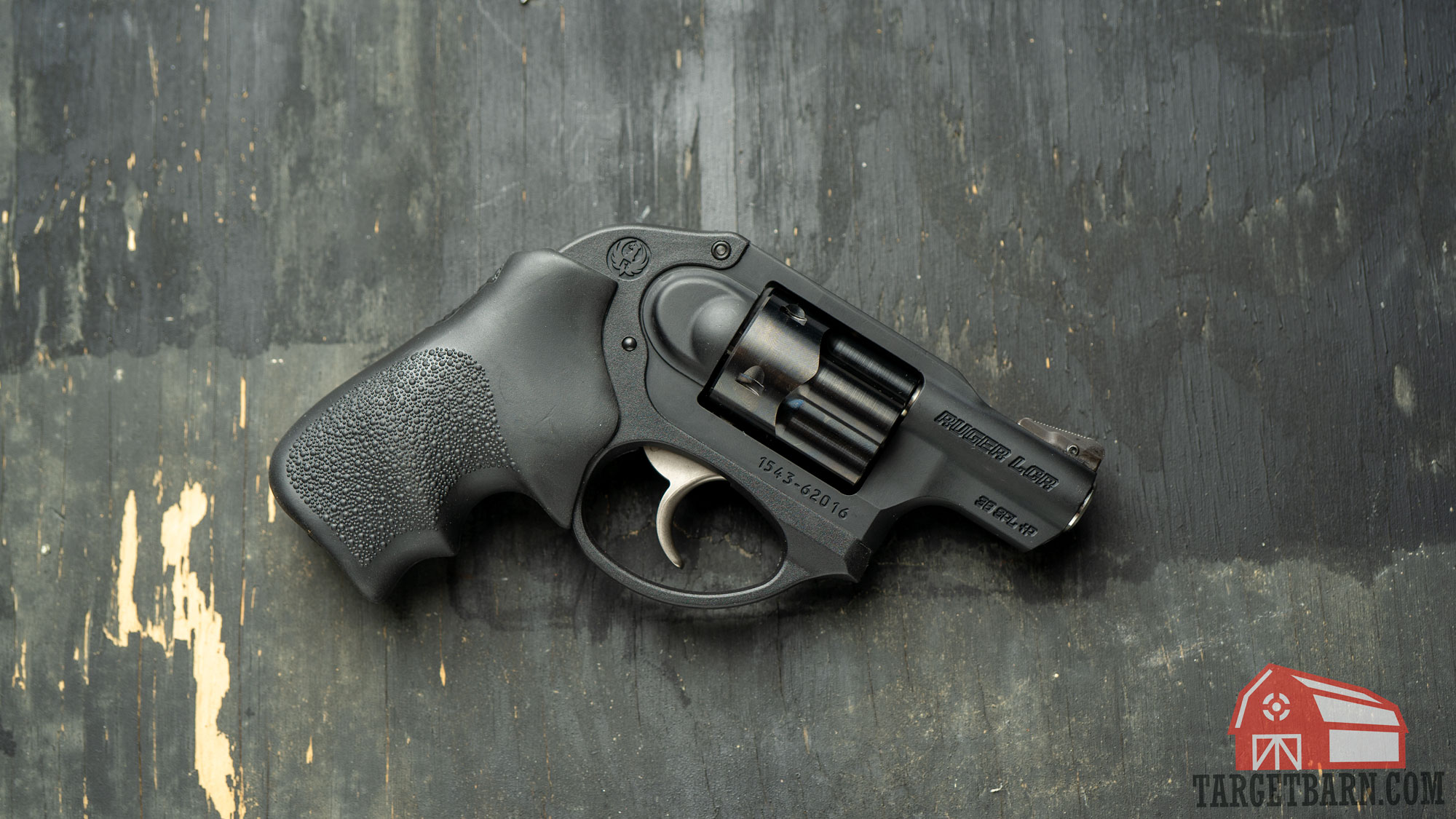 Another American gun maker is Sturm, Ruger & Co., known simply as Ruger. Ruger is arguably most well known for its rimfire pistols and rifles as well as its revolvers.
Ruger first started producing revolvers in the 1970's with its Six-series. Today, the company produces two of the most popular revolvers on the market: the SP101 and GP100 revolvers. 
Ruger has also had success with its compact LCP line of semi-auto pistols. While I don't personally find the LCP enjoyable to shoot due to its size, it is easy to conceal, even on smaller frames. Ruger also has a line of 1911 pistols that single-action shooters love.
As for Ruger's rimfire semi-autos, I personally shoot a Ruger Mark IV 22/45 Lite for Steel Challenge competitions due to the pistol's reliability and all of the aftermarket Ruger Mark IV 22/45 Lite Upgrades available. 
Wilson Combat
If high-end 1911-style pistols are your thing, you likely already know about Wilson Combat. What started out as a gunsmith shop in the back of a family jewelry store in 1977, is now one of the top pistol brands on the market.
Wilson Combat produces custom 1911 pistols with exceptional quality and reliability. A brand that was once primarily sought out by competition shooters and those with a high-end taste in 1911s, now mass produces quality 1911s for law enforcement and concealed carriers. On top of producing custom pistols, the company is known for adding its touch to other pistol brands by offering upgrades to brands like Beretta.
While 1911s were traditionally chambered for .45 ACP, Wilson's lineup includes other calibers like 9mm and .38 Super. While Wilson's guns still come with a higher price tag than most other pistol brands on this list, the quality offered, like that of the EDC X9, draws many shooters willing to pay.
Taurus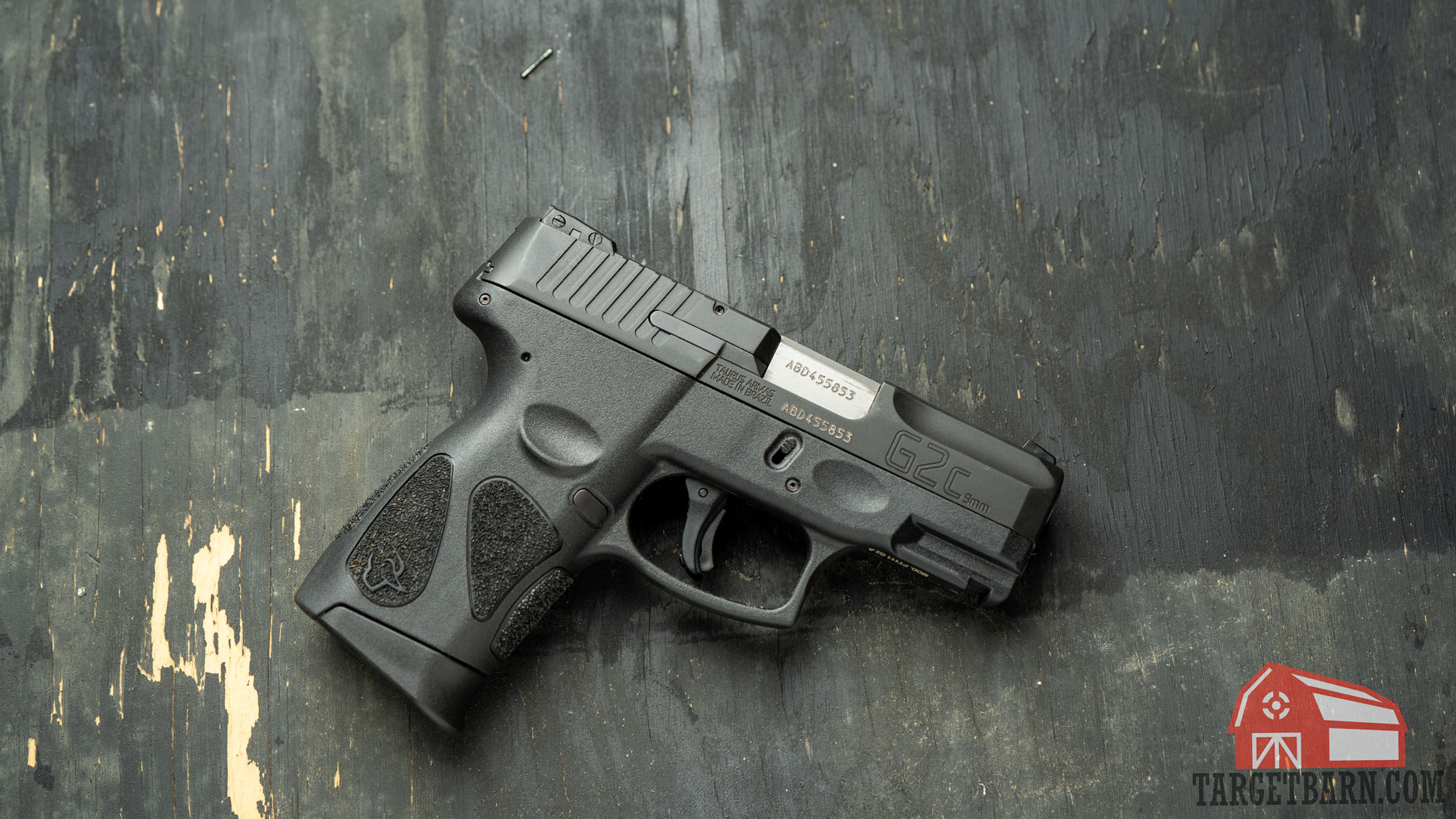 I know a lot of shooters might see Taurus listed here and immediately scoff at its addition to this list. Hear me out, though. Taurus has an image problem. Over the years, it gained a reputation as a company that offered cheap pistols with poor quality control.
While the brand is known to many as a budget-friendly brand, it has made moves to fix its poor reputation. The company appointed a new CEO in 2020 who has focused on hiring good people who continue to bring innovation to the industry.
Taurus released the TX-22 semi-auto pistol chambered in .22LR in 2019. The TX-22 has been a popular choice when competing among a sea of brands offering .22LR pistols. The 856 Executive Grade .38 Special +P revolver is another example of the brand's comeback.
CZ USA
CZ is a Czech company, but its subsidiary CZ-USA is based in Kansas City. The brand is probably most well-known for its double action/single action pistols like the CZ 75 and Shadow 2. These DA/SA pistols are especially popular in USPSA's Production, Limited, and Carry Optics divisions.
The company also owns another great brand known for its high-end 1911s: Dan Wesson. Both brands provide quality pistols for competition or concealed carry, though they come with a higher price tag than most on our list.
Springfield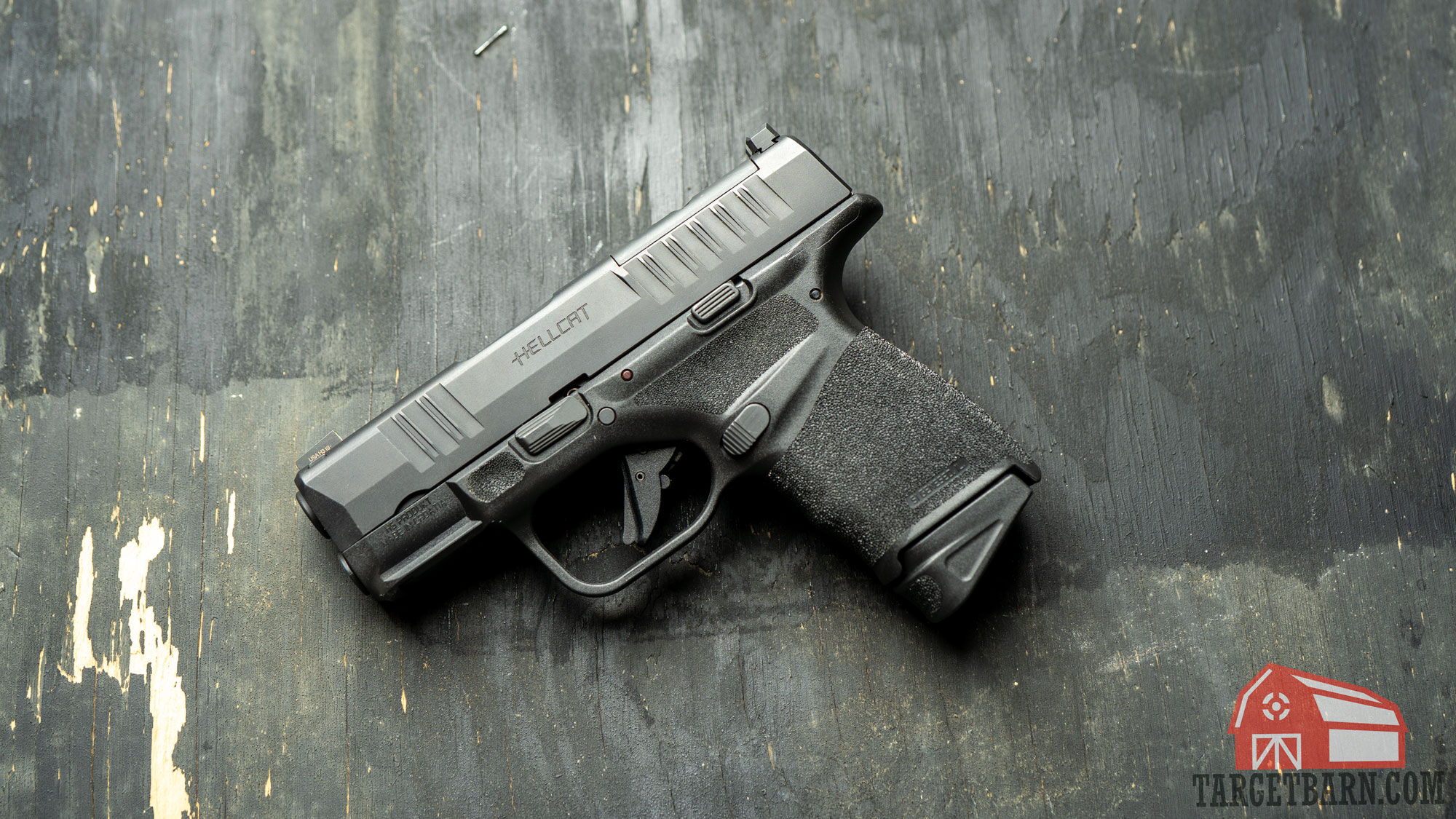 Springfield is another company that has a bit of a reputation problem. It might stem from the "Grip Zone" labeled on pistols that many shooters found a bit gimmicky. However, the company works with some well-respected trainers in the industry like Massad Ayoob and Rob Leatham. 
The company's polymer-framed XD line of pistols have been used by law enforcement agencies across the country. Today, the optics-ready 9mm Hellcat pistol has been a solid choice for concealed carriers.
Beretta
Beretta is an Italian gun manufacturer known for its pistols and shotguns. The Beretta 92, designated the M9 pistol, is a full size, 9mm double action/single action pistol. For 25 years, it served as the sidearm for the US military. Despite no longer having the military contract, the Beretta 92 and its variants are still relevant and in the hands of double action/single action lovers. Companies like Wilson Combat and Langdon Tactical provide upgrades and modifications that keep shooters enjoying the pistol.
Some of the brand's other popular pistols include the PX4 Storm, APX, and 80X Cheetah.
Heckler & Koch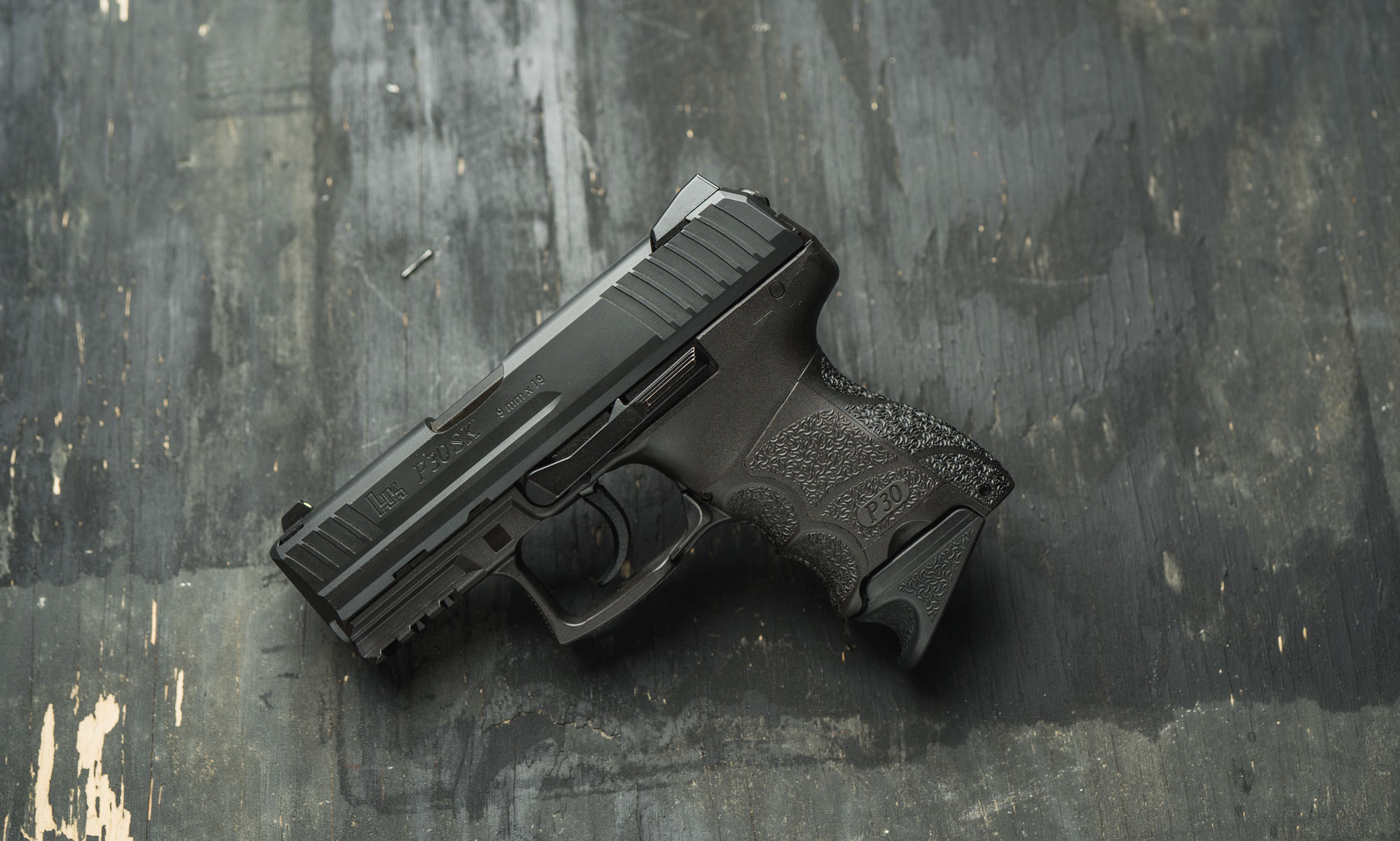 Heckler & Koch, known as HK, is a German gun manufacturer with origins in developing battle rifles and machine guns. IN 1993, HK introduced the USP line of pistols which they designed with US commercial and law enforcement markets in mind. In 2004, HK won the contract for the US Department of Homeland Security with its P2000 pistol.
HK continues to produce quality handguns to this day. Introduced in 2014, the VP9 is the company's 9mm striker-fired pistol.
FN Herstal
Fabrique Nationale Herstal, known simply as FN, is a gun manufacturer that originated in Belgium. While the company is known for producing the Browning Hi-Power pistol and M249 light machine gun, it also produces duty and everyday carry pistols. Of FN's most popular pistols are the Five-Seven pistol chambered in 5.7x28mm and the 9mm 509 pistol line.
Walther
Walther is another German gun manufacturer making our list. Early on, the company produced pistols for Nazi Germany and later the West German Army. In 2012, the company made its official introduction into the US market.
Today, Walther has a solid lineup of striker fired pistols popular for concealment and competition. Some popular Walther pistols include the 9mm Q5 Steel Frame for competition and the optics-ready PDP for concealed carry.
Pistol Brands List
While we covered some of the most popular pistol brands above, there are plenty more manufacturers producing pistols not mentioned. Below is a list of many different pistol brands.
Keep in mind, we may have missed a few of the more obscure brands. We also have not included companies that solely offer AR pistols or AK pistols. That's because we've chosen brands that have what we traditionally think of as handguns.
Accu-Tek
Altor
American Classic
American Tactical Imports (ATI)
Anderson Manufacturing
Arex
Atlas Gunworks
Auto Ordnance
B&T
Beretta
Bersa
Bond Arms
Blue Line
Browning
Buffalo Cartridge Company
BUL Armory
Canik
Century Arms
Charles Daly
Charter Arms
Cheely Custom Gunworks
Chiappa Italy
Cimarron
Citadel
Colt
Dan Wesson
Devil Dog Arms
Diamondback
EAA Corp- European American Armory/Tanfoglio/Girsan
Ed Brown
Excel Industries
FMK
FN Herstal
Franklin Armory
Fusion
Global Defense
Global Ordnance
Global Trade Defense
Glock
Grey Ghost Precision
GSG
H&K
Harrington & Richardson
Heritage
Hi-point
High Standard
Honor Defense
IFG
Infinity
Inland
Iver Johnson
IWI
Kahr Arms
Kel-Tec
Kimber
Korth
Kriss Sporting
L.W. Seecamp
Lancer Systems
Llama
Lone Wolf
MAC
Magnum Research
Masterpiece Arms
Manurhin
Mauser
Mossberg
Nighthawk Custom
North American Arms
Para-Ordnance
Phoenix Arms
Pietta
Remington
Rock Island Armory/Armscor
Rossi
Ruger
SCCY
SAR USA
Savage
SDS Imports
Shadow Systems
Sig Sauer
Smith & Wesson
Springfield
Steyr
STI International
Stoeger
Taurus
Taylors and Co
Thompson Center Arms
Tisas
Tristar
Traditions
Trailblazer Firearms
Uberti
Venom Custom
Vudoo Gun Works
Walther
Wilson Combat
Zastava
Zev Technologies
Shew! There are a lot of manufacturers that are making pistols.
Whichever brand of pistol you decide to get, you'll want to be sure that the company has a good reputation, you train with it, and load it with quality ammunition!